Sirirat Swynenberg
I trained in Thailand at the Banyan Tree Academy. I've been practicing since 2006. I worked at the Marriot and Sheraton Resorts in Tumon, Guam and I have practiced at various Spas around O'ahu since 2010.
My goal is to locate and relieve tension in problem areas. I want help my clients feel better.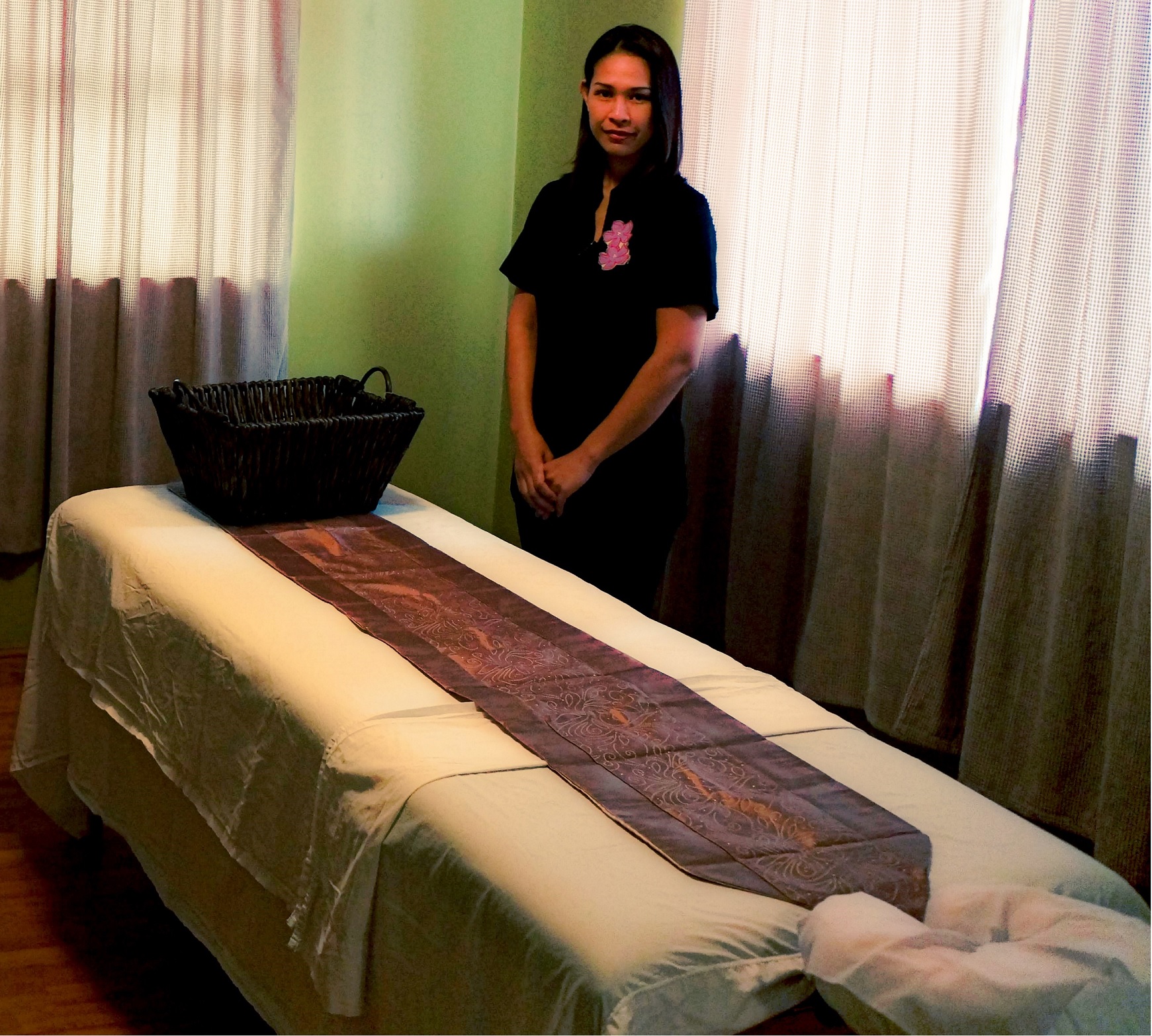 When I was young, my mother would ask me to massage her. She worked everyday and was always tense and tired. Even with no training she was able to sleep well after I would massage her. This made feel very good that I could help my mother who worked so hard for me and my sisters.
After I graduated from college in Thailand with a degree in Tourism, I was unable to find a job in the hospitality industry that made me feel good. But I remembered how good it felt when I would help my mother and since nearly every resort has a spa, I felt that becoming a massage therapist would combine my education with my natural talent.